Subscribe
The Host
Bookshelf bombshells Simone Turkington and Stephanie Drury met in a series of tubes while cyber-stalking a British rock band. The band broke up shortly thereafter. Draw your own conclusions. Have you ever dropped Mentos into a Diet Coke? Just saying.
Stephanie and Simone believe and disbelieve in God, respectively. They have an appalling fascination with dongs, fast food, the swimsuit area of pop culture, good books, religion and large big plentiful dongs. They are both married. Their husbands endure.
elsewhere
Description
Dressgate, attention policing, the purity of differing opinions, Dawn Cerny's balls-first performance on conflict and motherhood, Mark Driscoll remains a prick from his self-induced seclusion, is sharing your beliefs with like-minded employees discriminatory?, murder documentary fun, and more false accusations of being pregnant. Rude!
Show Notes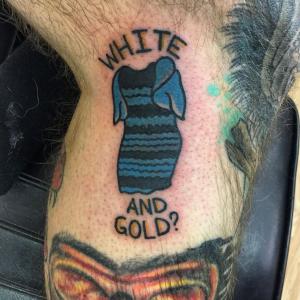 Between recording and editing this show, as predicted, this happened.
---

Click image to learn about the mantis shrimp from The Oatmeal and its SIXTEEN color receptive cones. We only have THREE!
---
Closing song: Band of Skulls — "Hollywood Bowl"
The post Dongtini — 124 appeared first on Dongtini.