Subscribe
The Host
Bookshelf bombshells Simone Turkington and Stephanie Drury met in a series of tubes while cyber-stalking a British rock band. The band broke up shortly thereafter. Draw your own conclusions. Have you ever dropped Mentos into a Diet Coke? Just saying.
Stephanie and Simone believe and disbelieve in God, respectively. They have an appalling fascination with dongs, fast food, the swimsuit area of pop culture, good books, religion and large big plentiful dongs. They are both married. Their husbands endure.
elsewhere
Description
100th episode extravaganza! Simone has special surprises and Stephy becomes apoplectic, and we rehash Dongtini glories and highlights. Also: Simone went to a noisy Flowers in the Attic screening,  Stephy is the unwitting recipient of a dick pic, we have a celebrity edition of Dongs in the News, the fundifeminists made a watchdog tumblr about Stephy, Facebook Watchdog, Readings From The Heart and some epic Taco Bell News.
Show Notes

Click here to view the video on YouTube.
---
---
Here is the controversial vine. And before you click, please internalize that this comes with a serious NSFW warning: VINE.
---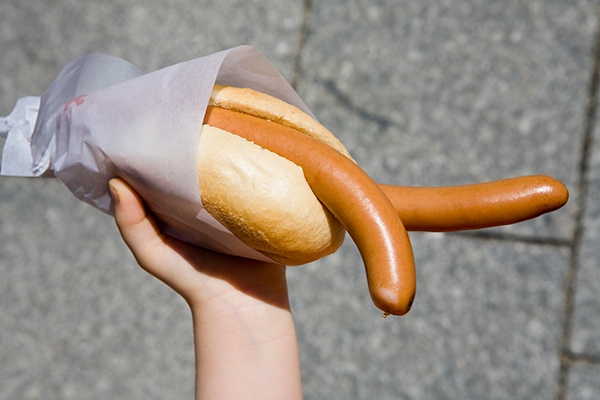 Read the Reddit thread about the guy with two penises here.
---
---
Pimentos explained. Breakfast, lunch and dinner!
---
Closing song: The Proclaimers (feat. Dongtini) — "100 Miles"
The post Dongtini — Episode 100 appeared first on Dongtini.