Subscribe
The Host
Bookshelf bombshells Simone Turkington and Stephanie Drury met in a series of tubes while cyber-stalking a British rock band. The band broke up shortly thereafter. Draw your own conclusions. Have you ever dropped Mentos into a Diet Coke? Just saying.
Stephanie and Simone believe and disbelieve in God, respectively. They have an appalling fascination with dongs, fast food, the swimsuit area of pop culture, good books, religion and large big plentiful dongs. They are both married. Their husbands endure.
elsewhere
Description
On this episode: Simone slummed it in Hawaii for Christmas, Stephy isn't a big Christmas fan anymore, and a strange man with poor boundaries approached Simone to discuss penis enlargement surgery. Also: prime numbers, medieval rat torture, the ghost of breakfast past, vape kits, Listener Jonathan is our new favorite, and you should call the Dongline! 323-301-DONG
Show Notes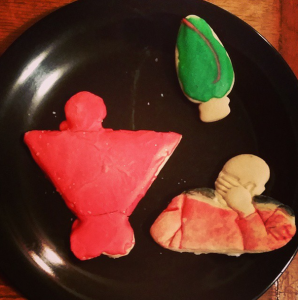 Listener Jonathan is our new favorite and this is why.
---
The post Dongtini — Episode 119 appeared first on Dongtini.