Subscribe
The Host
Bookshelf bombshells Simone Turkington and Stephanie Drury met in a series of tubes while cyber-stalking a British rock band. The band broke up shortly thereafter. Draw your own conclusions. Have you ever dropped Mentos into a Diet Coke? Just saying.
Stephanie and Simone believe and disbelieve in God, respectively. They have an appalling fascination with dongs, fast food, the swimsuit area of pop culture, good books, religion and large big plentiful dongs. They are both married. Their husbands endure.
elsewhere
Description
This week, Stephy enjoys new technology while Simone's acts like absolute garbage, Dave Navarro's idiotic bondage line is mocked, nobody's happy with an award winning children's book about sharing, Simone is booked in for an up close "experience" with a platypus, Simone sees teenagers gleefully leaving the doctor's office, and you wont believe what Stephy's doctor finds during her gyno exam!
Show Notes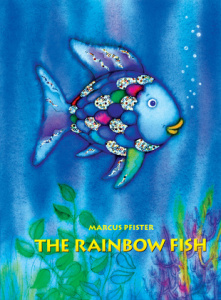 The Rainbow Fish teaches kids that the only way to make people like you is to buy them off.
---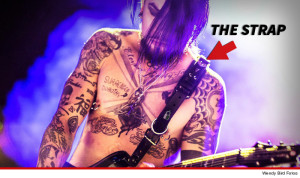 Dave Navarro's dumb guitar strap that converts into bondage gear.
Clear here to see the dumb strap in action. (NSFW)
---
Closing song: Gaz Coombes – "20/20″
The post Dongtini – Episode 122 appeared first on Dongtini.