Subscribe
The Host
Bookshelf bombshells Simone Turkington and Stephanie Drury met in a series of tubes while cyber-stalking a British rock band. The band broke up shortly thereafter. Draw your own conclusions. Have you ever dropped Mentos into a Diet Coke? Just saying.
Stephanie and Simone believe and disbelieve in God, respectively. They have an appalling fascination with dongs, fast food, the swimsuit area of pop culture, good books, religion and large big plentiful dongs. They are both married. Their husbands endure.
elsewhere
Description
On this episode: Simone reads a passive-aggressive letter from a super smug mom, Stephy's house and car both broke at the same time, Simone gifts a dog name to listeners, Stephy says "What." without a question mark which gives Simone chest pain, two different takes on words and meanings, some follow-up from people who didn't care about The Dress™, more colons, and a listener-submitted Dong In The News!
Show Notes

Dongtiki, lovingly enhanced by Listener Crystal!
---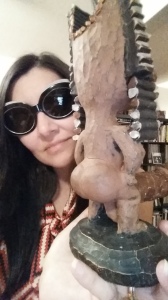 Simone likes big tiki butts, and she cannot lie.
---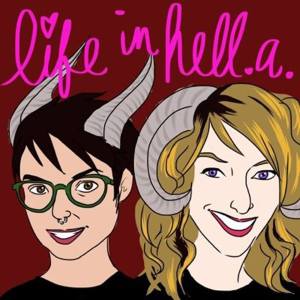 Simone was the guest on Life In Hell.A. podcast! Click to the image to link to it!
---
Vote on how Stephanie's "Whats" sound at 16:56 in the episode!
Note: There is a poll embedded within this post, please visit the site to participate in this post's poll.
---

Click here to see Tape Dick 2015
---
Perceptions of blue throughout literary history!
---
Closing song: Prom Queen – "Can't Seem To Cry"
The post Dongtini — Episode 125 appeared first on Dongtini.