Subscribe
The Host
Bookshelf bombshells Simone Turkington and Stephanie Drury met in a series of tubes while cyber-stalking a British rock band. The band broke up shortly thereafter. Draw your own conclusions. Have you ever dropped Mentos into a Diet Coke? Just saying.
Stephanie and Simone believe and disbelieve in God, respectively. They have an appalling fascination with dongs, fast food, the swimsuit area of pop culture, good books, religion and large big plentiful dongs. They are both married. Their husbands endure.
elsewhere
Description
 On this episode:
Stephy and Simone talk about the book of Job and wonder if God is a dick, Simone is troubled by the helium shortage, Stephy has WordHate™ issues, Simone went to Radiohead, Stephy asked Dave Bazan to play "Stay For Awhile" by Amy Grant and he DID (see below), adventures in conflict resolution, faith needs questions, and Jones' Good Ass BBQ and Foot Massage.
Listen now or right click to save and listen later.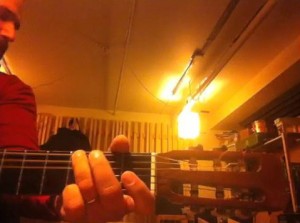 David Bazan covering "Stay For Awhile" and reducing Stephy to tears. Click here to hear.

Click here
to view the video on YouTube.
 What are you doing? Call the Dongmail! 323.301.DONG
Closing song: "God Will Fuck you Up"—John R. Butler