Subscribe
The Host
Bookshelf bombshells Simone Turkington and Stephanie Drury met in a series of tubes while cyber-stalking a British rock band. The band broke up shortly thereafter. Draw your own conclusions. Have you ever dropped Mentos into a Diet Coke? Just saying.
Stephanie and Simone believe and disbelieve in God, respectively. They have an appalling fascination with dongs, fast food, the swimsuit area of pop culture, good books, religion and large big plentiful dongs. They are both married. Their husbands endure.
elsewhere
Description
On this episode:  Simone is troubled by Nerve's list of the sexist women in comedy, we have diseased wiener reports from a real live dong physician, and Stephy's doctor is way too hot. Also: marital discord, Sassy magazine, the post-argument high, getting high-pressure sales pitches from artist friends, undocumented women affected by violence, the new Neil Hamburger podcast, when friends become critically ill, and Stephy's new and continued adventures in texting wrong numbers.
Listen now or right click to download and listen later!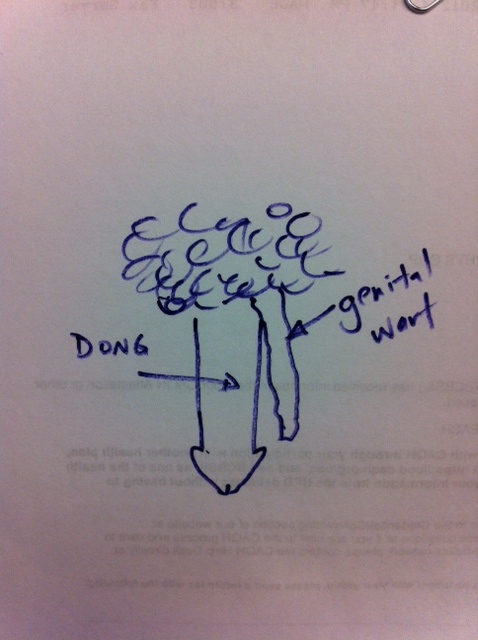 Click here to view the video on YouTube.
Bic for her commercial
Closing song: Kahimi Karie — "Good Morning World"