Subscribe
The Host
Bookshelf bombshells Simone Turkington and Stephanie Drury met in a series of tubes while cyber-stalking a British rock band. The band broke up shortly thereafter. Draw your own conclusions. Have you ever dropped Mentos into a Diet Coke? Just saying.
Stephanie and Simone believe and disbelieve in God, respectively. They have an appalling fascination with dongs, fast food, the swimsuit area of pop culture, good books, religion and large big plentiful dongs. They are both married. Their husbands endure.
elsewhere
Description
On this episode: Simone's harrowing yet ultimately quite successful birth experience, church-sanctioned porn 'n pancakes, fertility is a bitch, when firemen are in your bedroom and you don't have any pants on, the "Behind The Candelabra" film is finally here!, ugly babies, Hammerhead vs. foreigners,  the new pope says even atheists can go to heaven, Rob Bell vs. Mark Driscoll, Tony Jones hosts a feminism week, Stephy's Facebook note hoping to start conversation around misogyny in church, Lolly wails in the background, Taco Bell news, anal massage and hilarious baseball names. #CharlieFurbush
Show Notes

Click here to view the video on YouTube.
The video on self anal breathing and massage you've been looking for!
---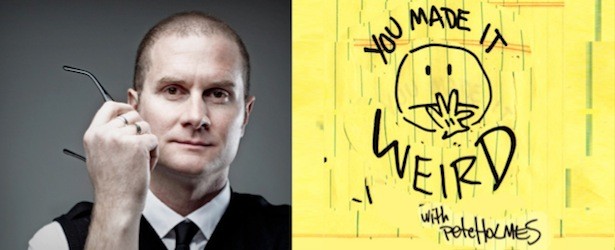 In this interview, Rob Bell talks to Pete Holmes about hell and how maybe it's not what we've been told it is. Click here to hear it.
---

Stephy just read this.
---
Closing song: Bee Gees — "Run To Me"
The post Dongtini — Episode 92 appeared first on Dongtini.