Subscribe
The Host
Bookshelf bombshells Simone Turkington and Stephanie Drury met in a series of tubes while cyber-stalking a British rock band. The band broke up shortly thereafter. Draw your own conclusions. Have you ever dropped Mentos into a Diet Coke? Just saying.
Stephanie and Simone believe and disbelieve in God, respectively. They have an appalling fascination with dongs, fast food, the swimsuit area of pop culture, good books, religion and large big plentiful dongs. They are both married. Their husbands endure.
elsewhere
Description
On this episode: the stupidity of that modesty sermon, Simone relays questionable intelligence from the Muslim scientific community, Stephy wants to stay at a monastery, regional terminology, Mad Men as respite, BJ bootcamp, internet detox,  the problematic statement "I find modesty attractive," crossdressing in Christian circles, when people say you need faith to be an atheist, 62 Things To Say To Make Your Husband Feel Great, nattering nabobs of negativity write letters to the editor, and an update on handicapped parking. I PAY TAXES, BITCH.
Show Notes


Click here to view the video on YouTube.
Muslim scientist explaining that the earth really is flat. It's just our eyes making things look round that we don't understand!
---
8-pound-man removed from woman's vagina!
---

A strong case against the not so humble balloon.
---


Click here to view the video on YouTube.
The president of Iran says "We don't have gays in Iran. We don't have that problem"
---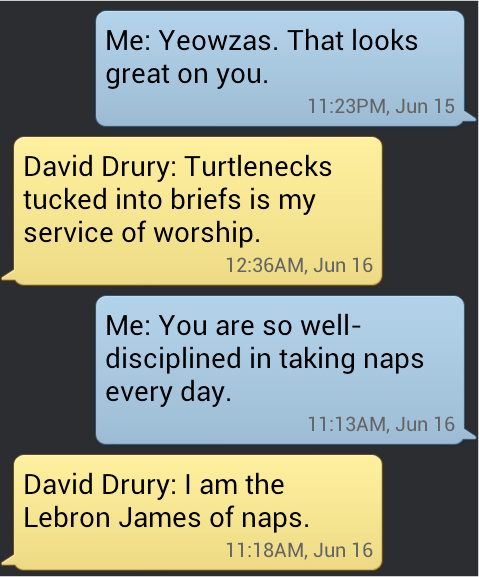 Stephy texted Davy 62 things that are supposed to make your husband feel great.
---
And here is that modesty sermon:
Click here to view the video on YouTube.
---
Closing song: Curtis Mayfield — "Superfly"
The post Dongtini — Episode 93 appeared first on Dongtini.