Subscribe
The Host
Bookshelf bombshells Simone Turkington and Stephanie Drury met in a series of tubes while cyber-stalking a British rock band. The band broke up shortly thereafter. Draw your own conclusions. Have you ever dropped Mentos into a Diet Coke? Just saying.
Stephanie and Simone believe and disbelieve in God, respectively. They have an appalling fascination with dongs, fast food, the swimsuit area of pop culture, good books, religion and large big plentiful dongs. They are both married. Their husbands endure.
elsewhere
Description
On this episode: Simone is literally (not figuratively) rescued once again by science, Stephy did stuff with David Bazan and Peter Rollins and then got a dong cake from listener Jonathan, when you get red flags when you meet new people, more fuckery from Facebook ("Facebook is destroying lives left and right!" said Simone), and Simone reads internet discussions about people who will think there will be internet in heaven and/or hell. WILL THERE BE COMMENT FIGHTS IN HEAVEN?
Show Notes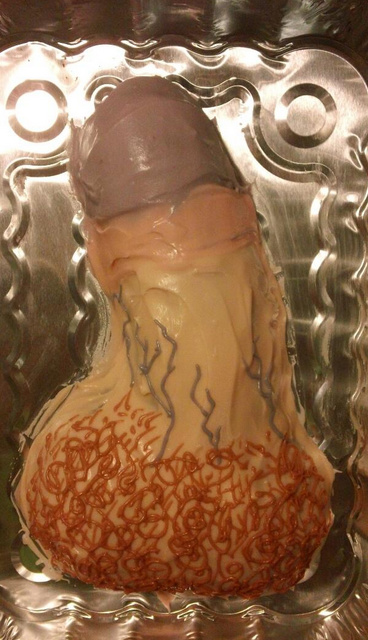 Listener Jonathan's work of art that was a delicious dong cake.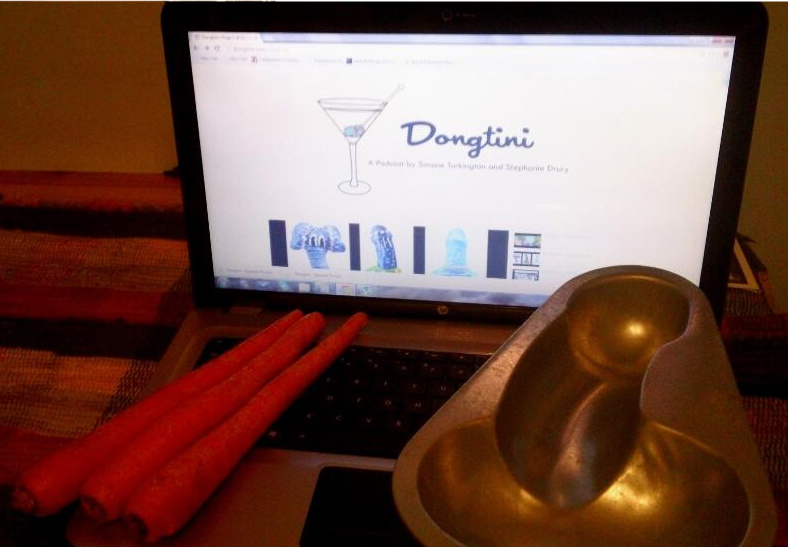 Jonathan's artistic process for dong cake production.
Simone wrote this blog about people who don't laugh. Prepare to be amazed!

Click here to view the video on YouTube.
Closing song: Alison Gold — "Chinese Food"
The post Dongtini — Episode 96 appeared first on Dongtini.