Subscribe
Find Us
You found us!
The Host
JD Ryznar is a Hollywood writer. He knows very little about music, but enjoys imagining elaborate scenarios inspired by popular songs.
David B Lyons is a Hollywood Location Manager. He knows a little about music, but feels the need to compartmentalize genres, then rank them.
Hollywood Steve Huey is a former staff writer for Allmusic.com, a former talking head for VH1, and currently the only unmarried man on this podcast.
Hunter Stair is from Flint, MI.
elsewhere
Description
The guys talk about the best (worst?) songs about the occult that do not rock.
Show Notes
Intro song: "Willow's Song" by Magnet (Amazon)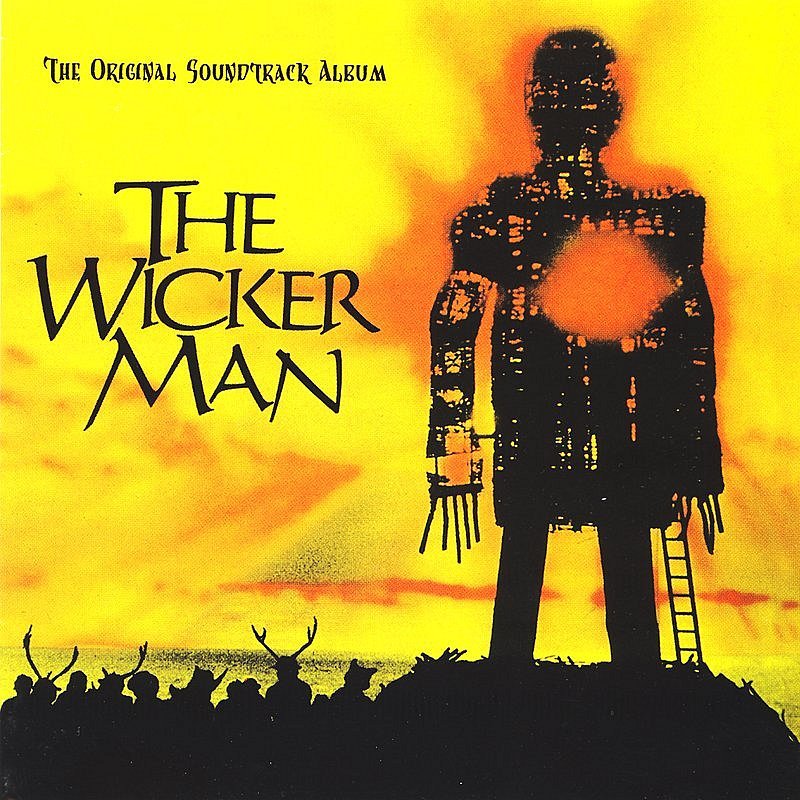 References:
- "Fear and loathing"
- Cults in California
- "Lord of the Rings"
- Aleister Crowley and magick
- "The Wicker Man" (trailer)
∗∗∗
Yacht Rock Bone Throw: "O.C.O.E. (Official Cat of the Eighties)" by Pages (Amazon)
References:
- "I can't believe it's not Danner"
- SiriusXM Yacht Rock
- "Who's Right Who's Wrong" by Pages
- Solo Donald Fagen album
- Is Steely Dan Yacht Rock?
- Album "Gaucho" by Steely Dan (a Yacht Rock album)
- Doobie-esque (The Doobie Bounce)
- Jay "Fucking" Graydon (the guitar solo in "Peg" by Steely Dan) (Also: Jay Peg)
- Jeff Porcaro "died in his garden"
- Richard Page and Steve George; their future band Mr. Mister
- "Broken Wings" by Mr. Mister (Divorcecore)
- "Kyrie" by Mr. Mister (it means "Lord Have Mercy")
- Wilson Phillips should be Wilsons Phillip
- Pages wrote a song for America in 1980 called "I Do Believe in You"
- Russ Ballard wrote the song before that, called "I Don't Believe in Miracles"
∗∗∗
Easy Wickening
Example song: "Black Sabbath" by Black Sabbath (Amazon)
East Wickening must have lyrics about Satan, witchcraft, Paganism, the occult or something of that ilk. But the sound of the music must be limp and folky, illustrating a true disconnect with the frightening lyrics.
References:
- Hard Organ (Hollywood Steve's previous playlist)
- The Slenderman
- "Fertile green harvest come wintertime"
- The Stevehole
- VCR
Countdown:
10. "Earth Warrior" by Omnia (Amazon)
References:
- Manowar
- Wiccan religion
- Pagan Scum Records
- Gwar, "Hippies love reggae and are bad at it"
- Gaia, Vegan recipe blog
- Omnia is from the Netherlands
- Video for "Earth Warrior"
- Japanese whale slaughtering
- Earth Liberation Front (ELF burned down building at Michigan State)
9. "Evil Woman's Manly Child" by Dr. Z
References:
- Keith Keyes
- Album "Three Parts to My Soul" by Dr. Z
- Review of Dr. Z's "Three Parts to My Soul"
- Cromagnon
- Santana

8. "Invocation Summoning" by Hexvessel
References:
- Dodheimsgard, an offshoot of Ved Buens Ende
- The Doors
- When Vikings ruled the world
- Finland is not Scandinavia
7. "The Wintry Queen" by Gwydion Pendderwen
References:
- Album "Songs for the Old Religion" by Gwydion Pendderwen (album cover)
- Keebler Elves
- Gwydion Pendderwen's Wikipedia page
- Definitions of Feri
- "Game of Thrones"
- Society of Creative Anachronism
6. "Fires at Midnight" by Blackmore's Night (Amazon)
References:
- Ritchie Blackmore
- Rainbow (Graham Bonnet, Ronnie James Dio)
- Candice Night (and the instruments she can play)
- Turkey legs at the Renaissance Faire
∗∗∗
50 States in 50 Podcasts: Oregon
"Talk to Me" by Quarterflash (Amazon)
Other artists from Oregon
- Everclear
- Black 'N Blue
References:
- "Harden My Heart" by Quarterflash
- Seafood Mama (original name of Quarterflash)
- Rindy Ross
- Western Oregon University
- Album "Love is a Road" by Quarterflash
- Stonehenge
∗∗∗
5. "Devil's Night" by Spriguns (Amazon)
References:
- Lead singer Mandy Morton
- Spriguns of Tolgus (original name of Spriguns)
- Cornwall, England
- Tin (it's an element)
4. "The Four Horsemen" by Aphrodite's Child
References:
- Album "666" by Aphrodite's Child
- Vangelis, who composed "Chariots of Fire"
- Iron Maiden made the Book of Revelations rock
- "The Four Horsemen" by Metallica
- J.D.'s Giorgio Moroder impression
- "The second horse is red, the third one is a blue ..."
3. "Diana" by Comus (Amazon)
References:
- The wine god Bacchus
- Album "First Utterance" by Comus
- Diana, goddess of the hunt
- Deep Purple saved the German counterculture
- These guys ate salad
2. "Black Sabbath" by Coven (Amazon)
References:
- Evil Twin (bad song that has same name as good song)
- "One Tin Soldier" by Coven
- Album "Witchcraft Destroys Minds & Reap Souls"
- "Satanic Mass" by Coven
- "White Rabbit" by Jefferson Airplane
- White power
- Donald Trump
- Jill Stein
1. "Come to the Sabbat" by Black Widow (Amazon)
References:
- Jethro Dull
- LARPer
- Pesky Gee! (original name of Black Widow)
- Sounds like a car commercial
- Cialis
Cleanse: "Billie Jean" by Michael Jackson (Amazon)
Other proposed genre songs:
- "The Child of Dreams" by Axe
- "The Wizard" by Uriah Heap
- "The Sun Will Rise" by Leonard Nimoy
∗∗∗
- Yacht Rock video series
- Hosts: JD Ryznar (Twitter), "Hollywood" Steve Huey (Twitter), David Lyons (Twitter), Hunter Stair (Twitter)
- Yacht Rock on Twitter; Yacht Rock on Facebook; Beyond Yacht Rock on iTunes; Yacht Rock website