Subscribe
Tour Dates
The Hosts
Mike Mitchell is a writer, actor, and comedian from Quincy, MA. His credits include Parks and Recreation and IFC's The Birthday Boys. He has loved food his entire life and is happy he finally found an outlet to talk about it.
Nick Wiger (rhymes with "tiger") is a writer, director, and food fanatic, originally from sunny Southern California. His credits include @midnight, Comedy Bang! Bang!, and Funny or Die.
elsewhere
Description
Fran Gillespie (SNL, Funny or Die) returns to discuss her most frequent dining spot: convenience store chain goliath 7-Eleven. Plus, friend of the podcast Evan Susser stops by for an audience participation Snack or Wack. Recorded live at the Upright Citizens Brigade Theatre Sunset in Los Angeles.
Show Notes
Feedbag: doughboyspodcast@gmail.com
Drops: spoonmandrops@gmail.com
Insults: roastspoonman@gmail.com
Twitter: Doughboys // Mike Mitchell // Nick Wiger
Guest: Fran Gillespie
∗∗∗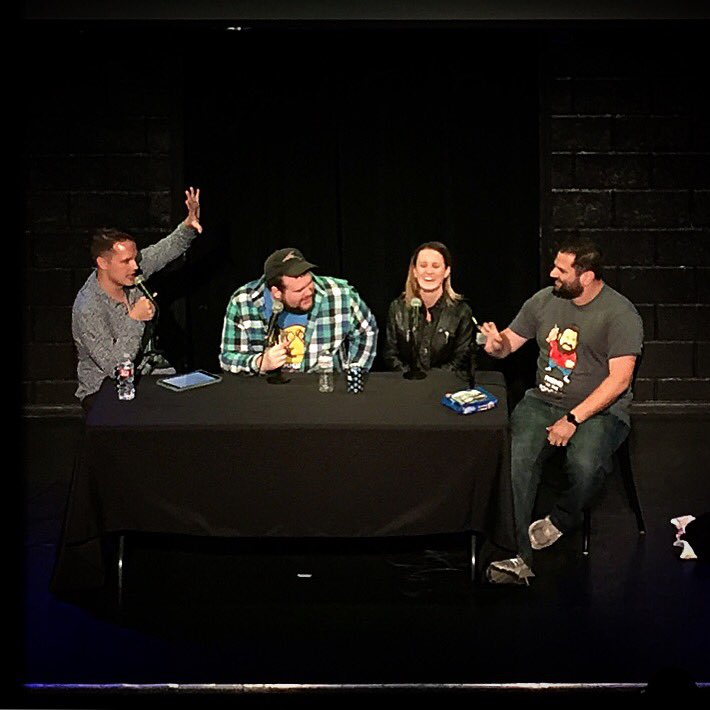 ∗∗∗
7-Eleven (Wikipedia)
- Founders: Joe C. Thompson Sr. (1901–1961), Claude S. Dawley, John Jefferson, John Philp Thompson, Sr., Jere W. Thompson Sr., and Joe C. Thompson Jr.
- Founded: Dallas, Texas (1927)
- Locations: >59,800 Stores Worldwide
∗∗∗