Subscribe
The Host
Bookshelf bombshells Simone Turkington and Stephanie Drury met in a series of tubes while cyber-stalking a British rock band. The band broke up shortly thereafter. Draw your own conclusions. Have you ever dropped Mentos into a Diet Coke? Just saying.
Stephanie and Simone believe and disbelieve in God, respectively. They have an appalling fascination with dongs, fast food, the swimsuit area of pop culture, good books, religion and large big plentiful dongs. They are both married. Their husbands endure.
elsewhere
Description
Stephanie received a disgusting gift, Simone debuts a disgusting combination of words, never google "squirt," the dirty Dutch dating show "Adam Looking For Eve," the Australian women's drama that is superior to OITNB, "It's a prison of bogans!", Judah was asked on a date, sexist chapstick, we gag trying to say gross word combinations, and smug moms on social media. **Special Dongtini points awarded to listeners informing the Dude Stick guy that we are talking about his dumb campaign.
Show Notes

This is the handprint that made Simone sick. #vaginalflora
---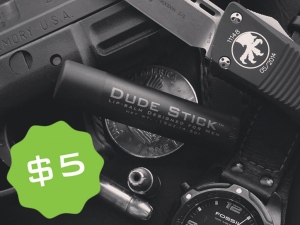 Does your regular lip balm make you feel like a nancy boy? GET DUDE STICK
---
Closing song: Tony Orlando — "Candida"
The post Dongtini — Episode 129 appeared first on Dongtini.